Roasting drum All Stainless Steel Construction

 

This is a 8x12 inch drum, easy to load and unload

The door is secured with a clip and a chain.

Front veiw of Drum


With chain and clip
A look at the stirring vanes

 

The stirring vanes are designed to get a good mix, and move the beans back and forth in the drum. They are big and act as air paddles to create a movement of hot air, which aids in producing a nice even roast.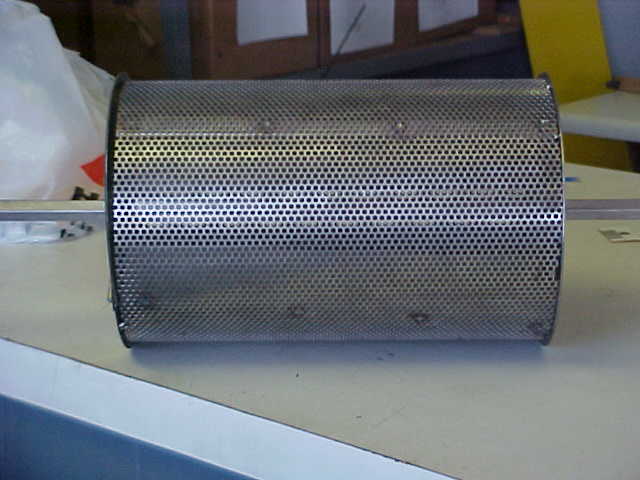 This drum is well built and with miminum care should last a life time.
All stainless Steel Construction.
Roasted Coffee
This is a sample coffee roasted in the drum